I need to insert a piece of a track from another song into an audio file. How to do it?
Hello, just upload two of your tracks to the studio and cut the desired part with the help of "scissors". You can read more about it here - How to cut audio
Oh thanks, everything works for me, but I can't export the file. Saving requires a premium subscription.

Try - export audio - select - Stems (All individual tracks). All tracks will be saved separately, but should work for you.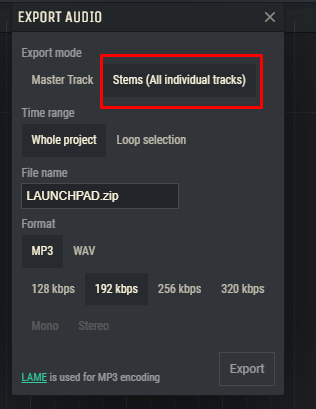 Great, it worked, thanks, you are the best